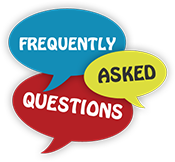 Paragon Restoration has been trained and certified to remove your water, mold, sewage, broken glass, and other materials from your home. We are also insured to handle these to give you even more peace of mind assurance that we are your best choice. We would love to earn your business, but if you decide to use another company, you should always use a company that has been professionally trained and certified to remove any materials from your home. That company should also be insured to protect you and your family. Here are some tips we would like to share with you.
Do not use an ordinary household vacuum to remove water.
Do not use electrical appliances (i.e. television, computers, microwave, etc) while on wet carpet or wet floors.
Do not go into rooms with standing water if the electricity is still on.
Do not lift tacked down carpet without professional help. Lifting the carpet incorrectly could promote shrinkage.
Do not wait to call Paragon Restoration for professional help.
Damage from the water and bacteria growth can begin within hours.
Don't leave books, magazines or other colored items on wet carpet or floors.
Don't turn on ceiling fixtures if the ceiling is wet, and keep out of rooms where ceilings are sagging.
Insurance restoration providers, represent your best interest.
Always hire the best provider, not the cheapest (your insurance is paying for the repairs).
The main reason that you should use a Certified Mold Remediation Company, such as Paragon Restoration, is that we have strong working relationships to get your mold covered under an insurance claim. We can work with your Insurance Claims Adjuster to try and break the claim into two parts: water damage which has a higher policy limit and mold remediation that has a low set limit. We estimate the water damage as if there was no mold found. For example, your water line breaks and causes water damage to the flooring and drywall.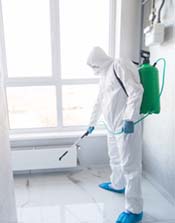 For the water damage, we had to remove a part of the drywall and flooring. The equipment we use under the water damage is the fans and dehumidifiers. On the repairs we had to repair the drywall, paint the walls, and replace the flooring. The mold that was found in the flooring and on the drywall would be removed under the water damage part.
For the mold remediation, we would have to clean the ceiling, take any other affected drywall out, and use special equipment to clean the air for mold spores. The mold remediation repairs would be painting the ceiling and fixing a couple drywall patches. After everything is completed, we would have a test done to make sure your mold levels inside your home are not elevated. As you can see, this could save you thousands of dollars on the mold remediation side that is only covered by your policy limit of $5,000. Every situation is different, and you should talk with us first to find out what we can do for you. If you don't use a company that has a good working relationship with your insurance company, then you could be forced to pay out of pocket for this claim.
Another reason you should use a professional company like Paragon Restoration is because of our cleaning process. Normally, room barriers and air scrubbers are need during the cleaning process of large areas because once you start removing and cutting out mold, it can become airborne and could potentially contaminate other areas of your house. Our team at Paragon Restoration is professionally trained to keep contamination to a localized area.
A routine building and home visual inspection looking for evidence of water damage and visible mold at least once a month will help prevent or be proactive with mold. You need to look for water leaks, condensation, infiltration, flooding, standing water, or high humidity should be corrected to prevent mold from growing inside your home or building. Another maintenance issue you should do is changing your HVAC air filter with a high efficiency filter at least once every three months.
Depending on the water removal methods and based on category and class of the water, the next step is to determine the restoration methods to be used. Because of the destructive power of water, methods are determined based on the amount of water and time to full mitigation.
Depending on your situation, usually, the next step is to have a contractor prepare an estimate or scope for the damage. This estimate can be submitted to your insurance company for approval. Your insurance company's property claims adjuster or representative will also write their own estimate and scope of the damage to compare with the Contractor's estimate.
Fire Damage Restoration is the process of returning your property back to its pre-fire and smoke damage condition. This process includes cleaning your property and contents, rebuilding your home that is damaged, and restoring any recoverable household or personal content items. Applying odor removing detergents and solvents inside your home will help remove your smoke odor.
Home fires and flooding cause significant damage not only to the structure of a house, but also to the contents inside a home. Once you have your emergency services addressed, the next step is getting a company to handle and clean your contents. Getting your contents and personal items out of your house is an immediate and time sensitive issue and should be completed as soon as possible. This usually can be arranged by Paragon Restoration. These companies are known as textile restoration and content pack-out companies. Paragon Restoration has partnered with a variety of reputable companies to handle all your content pack-out and textile cleaning needs to help reduce the need to contact multiple companies. We specialize in a one-stop solution for all your restoration needs.
Textile restoration companies specialize in cleaning and restoring fabric items such as area rugs, clothes, drapes, and upholstery. Content Pack-out companies are responsible for packing out all your contents in your home and then packing them back in to your home at the completion of your restoration. Content pack-out companies usually will have your textiles cleaned for you.
Other things that need to be removed are soft metals. Metals that can pit easily are highly impacted by the acidic soot caused by a fire. These metals need to be clean as soon as possible to prevent damage. Examples of soft metals include copper, brass, gold, and silver.
Before calling your insurance company's claim department, there are several things you need to know. It is always a good idea to contact a reputable restoration contractor for a full property damage inspection or consultation. If you see damage to your home, Paragon Restoration can consult with you about your damage, visually inspect, and provide you with a full detailed estimate for repairs.
We will inspect your roof, windows, siding, paint, gutters, vents, air conditioning units, concrete, and all areas around your home. If we see that you have sustained damaged, you will want to take immediate action to limit your home's exposure to the elements. We have the experience and knowledge to repair all types of water, sewer, flood, fire and wind damage and working through the complex insurance claims process.