Paragon Restoration strives to provide residential homeowners, commercial property owners, property managers, and real estate investors a one-stop service for water damage and other restoration services. We are licensed and bonded in Nevada and service all of southern Nevada including Las Vegas, North Las Vegas, Green Valley/Henderson, Sunrise Mountain, Boulder City, Jean, Nellis , Pahrump, and Mountain Springs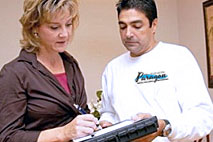 Relax – It's safe and clean. Paragon cleans up the most delicate and complex projects, carefully and thoroughly. Our trained technicians follow current guidelines to properly test and safely remove mold and bio-hazards. In addition, we're well versed in performing additional removals for biological, staph, norovirus and methamphetamine contamination.
We use state-of-the-art technology equipment for deflooding and drying. Our equipment can extract initial water, provide disinfectant pressure washing, perform technical structure cleaning, document and electronic drying, and accomplish complete structural drying. We provide another-satisfied-customer inspection for and remediation of biologically contaminated structures. Paragon Restoration is very familiar with any building syndromes, including its causes, consequences, and remediation. If necessary, microbiological clearance testing will be conducted and documented to insure microbiological cleanliness.
We can bill your insurance company directly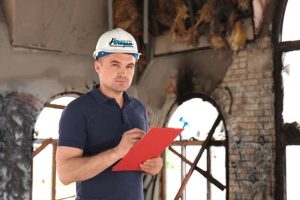 We can consult with you at the damaged property or at your office or residential location. Our 20+ years of experience with residential and commercial construction provides us good insight to the entire restoration process. We get the job done correctly the first time, and we take pride in leaving the property in better shape. That includes trash removal and arrangement of large appliances in preparation for any incoming flooring specialists.
Relax, it's safe and clean.
Emergency water extraction
Sewage mitigation
Carpet & structure drying
Mold remediation
Odor & mildew control
Thermal imaging
Trauma cleanup